Robbin' The Hood Songbook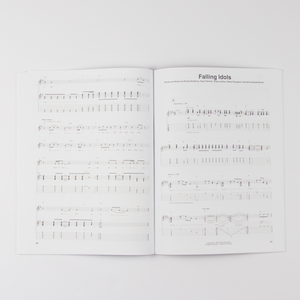 Product image 1
Product image 2
Product image 3
Guitar
By Sublime. Guitar Recorded Version. Punk, Rock. Softcover. With guitar tablature. 96 pages. Published by Hal Leonard (HL.690992).
Item Number: HL.690992
 ISBN 9781423481225. 9x12 inches.
Transcriptions with tab for all the songs from Sublime's 1994 indie release, which includes 13 self-produced, 4-track home recordings. 15 songs in all: All You Need • Boss D.J. • Don't Push • Falling Idols • Freeway Time in LA County Jail • Greatest-Hits • Lincoln Highway Dub • Mary • Pool Shark (plus acoustic version) • Saw Red • Steppin' Razor • STP • Waiting for Bud • Work That We Do. PARENTAL ADVISORY: EXPLICIT LYRICS.